Balloon Sculpting
One of Finny the Clown's specialities is the magical art of Balloon Sculpting!
Kids and grown-ups alike will watch with bewilderment as Finny twists and ties ordinary looking balloons into anything you can imagine.
From a simple rose or poodle to the more complex unicorn hat, there isn't anything Finny can't conjure up!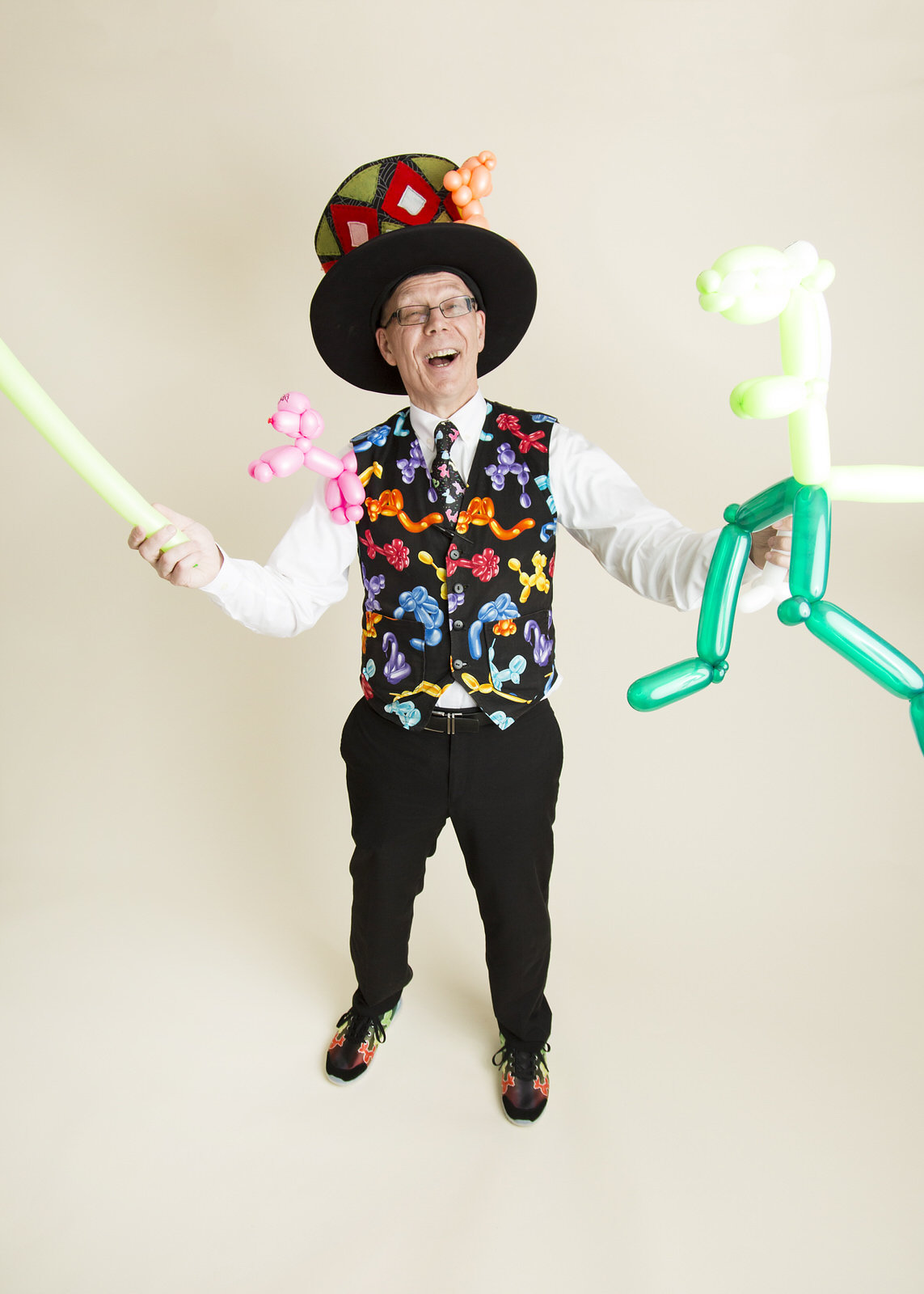 Party Packages
Our packages include the following
We also do workshops for people of all ages!
Each performance is one to two hours in length, depending on the number of children involved. Need a special performance that's longer than two hours? Please get in touch with us and we'll create the package that will fit your needs.
FIND OUT WHAT ALL THE FUN IS ABOUT